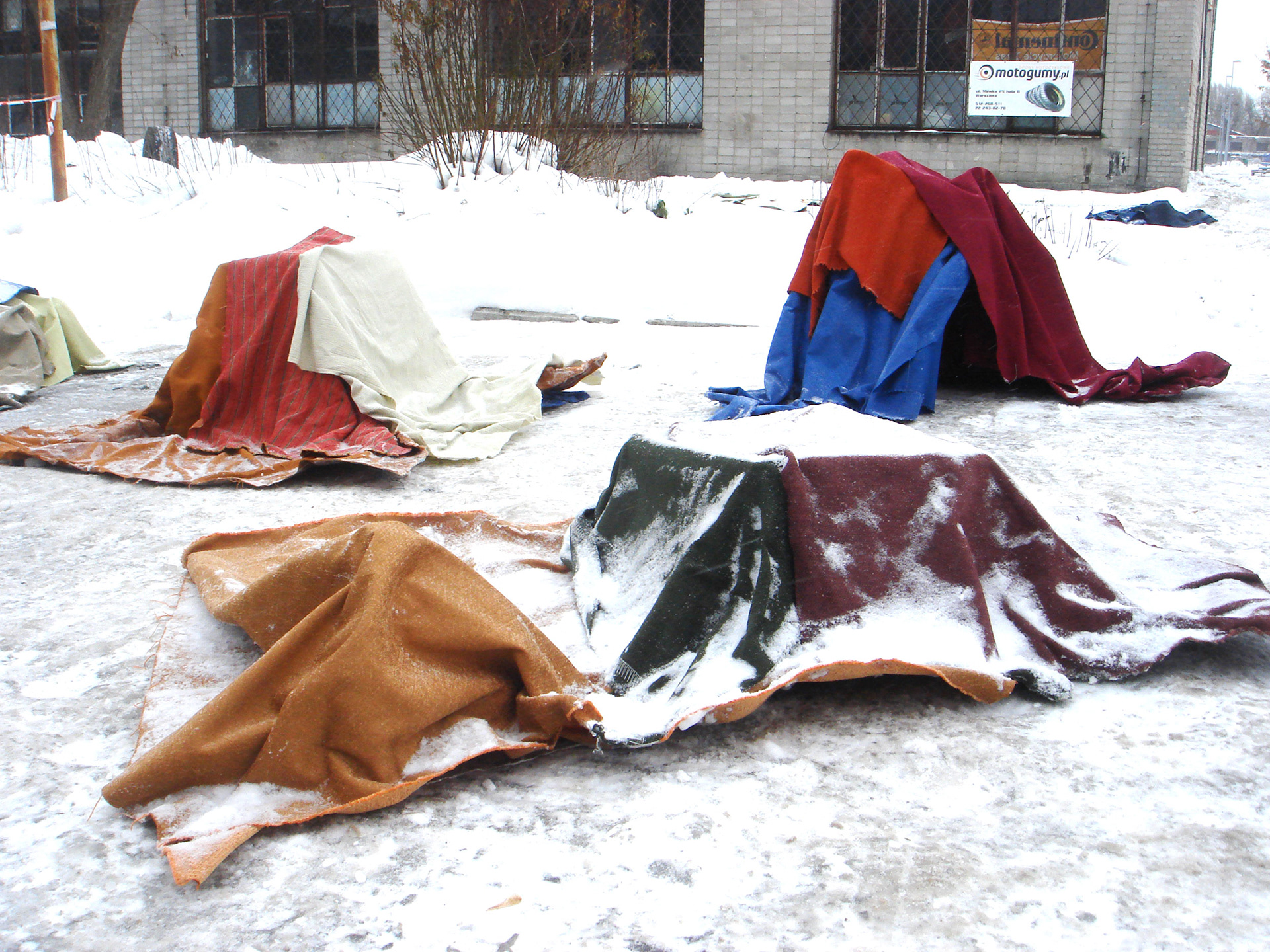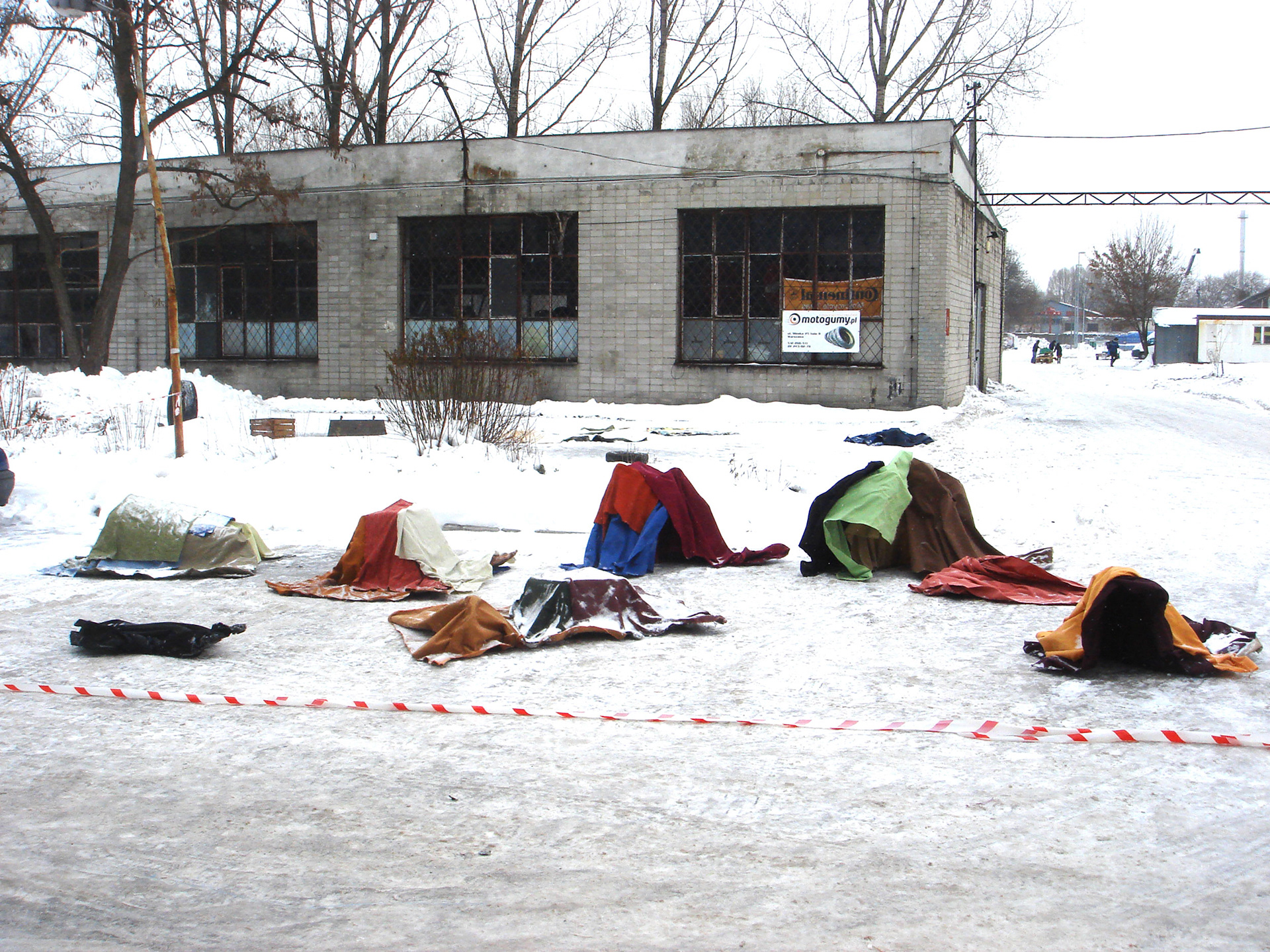 Students from Royal College of Arts  platform 8 were invited to enjoy 
Przetwory 5
 recycling festival in Warsaw, Poland.
Industrial waste is one of the cheap materials that the society let us play the most, of course. For this occasion I use my shock to be minus 10 degrees to develop a project,. I set up a system involving the local weather conditions to participate of the process of making to finally create those empty cavities.
I build a desolated landscape outside of the exhibition space Soho Factory by submerging on water big left overs of fabric, leaving them completely wet outdoors at the top of random shapes, after a couple of hours I toke off this under shape, creating those empty solid cocoons made of frozen water and fabric.
They probably will be find melted on summer when the snow will go away
The use of a system to harder the fabrics push me to an idea to try to emulate this result to a non frozen environment and make a product of it, this is how Rolling furniture came up, you can have a look HERE